Golf Zoo was created by golfers and travel professionals with over 40 years of experience. A one-size fits all approach might work well for some things, but we think golf vacations should be tailored to you. That's why our motto is Golf Vacations Fit to a Tee. Our Golf Vacation Specialists help you tailor your vacation to fit your needs and budget, and actually live and play in the destinations they specialize in. Their expertise and commitment are fueled by a genuine love of the game. Count on us for personalized service and accurate, unbiased information. Whether you're traveling with friends or planning a corporate outing, leave the details to Golf Zoo. We'll deliver a high quality golf vacation at a competitive price.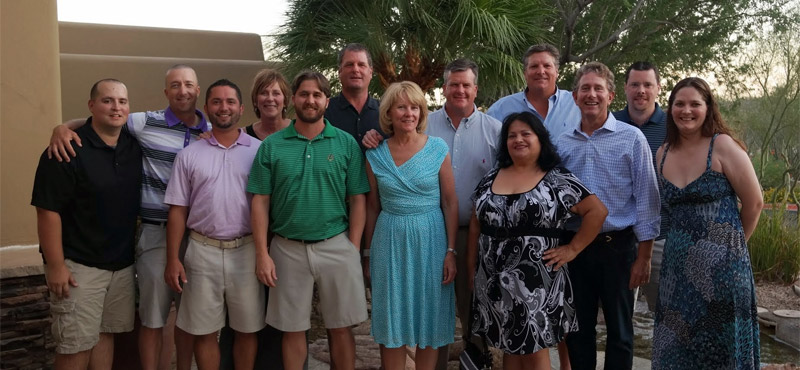 The Golf Zoo Team - Scottsdale, AZ 2013
Pictured (from left to right): Craig Lipinski, Scott Curry, Craig Gordon, Lori Greene, Mike Alfano, Glen Parizo, Jean FitzGerald, Christopher Parcell, Diana Crosthwaite (front), Mark Sutherland (back), Ed Holofcener, Chad Orton and Kris Jordan. See below for details!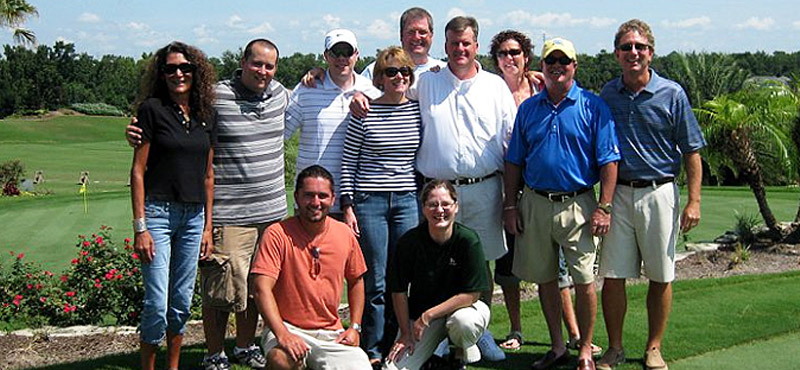 The Golf Zoo Team - Orlando, FL 2010
Pictured (from left to right) Top: Linda Gore, Craig Lipinski, Chad Orton, Jean Kmiec, Glen Parizo, Chis Parcell, Lori Greene, Tom Roderick, Ed Holofcener. Bottom: Craig Gordon, Kris Jordan. See below for details!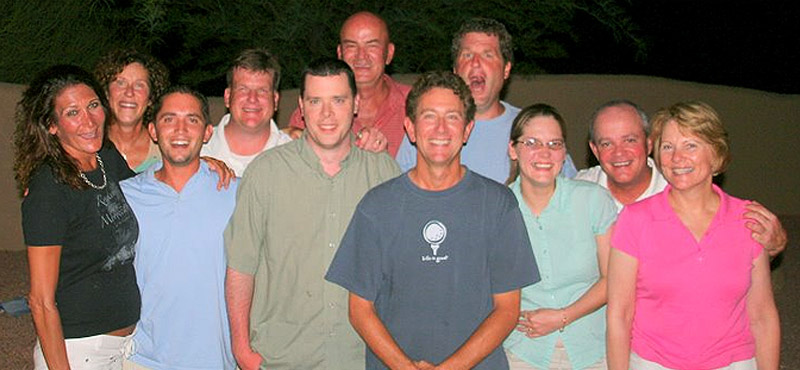 The Golf Zoo Team - Scottsdale, AZ 2007
Pictured (from left to right): Linda Beth Gore, Lori Greene, Craig Gordon, Chris Parcell (CP), Chad Orton, Lawrence Heraty, Ed Holofcener, Glen Parizo, Kris Jordan, Tom Roderick & Jean Kmiec. See below for details!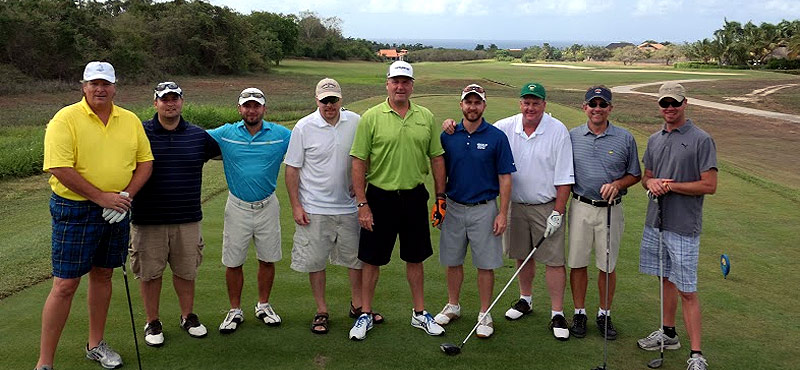 The Golf Zoo Team - Dominican Republic 2015
Pictured (from Left to Right): Mark Sutherland, Craig Lipinski (LipSkippy), Craig Gordon, Chad Orton, Glen Parizo, Mike Alfano, Chris Parcell (CP), Ed Holofcener, Kurt Hoffman. See below for details!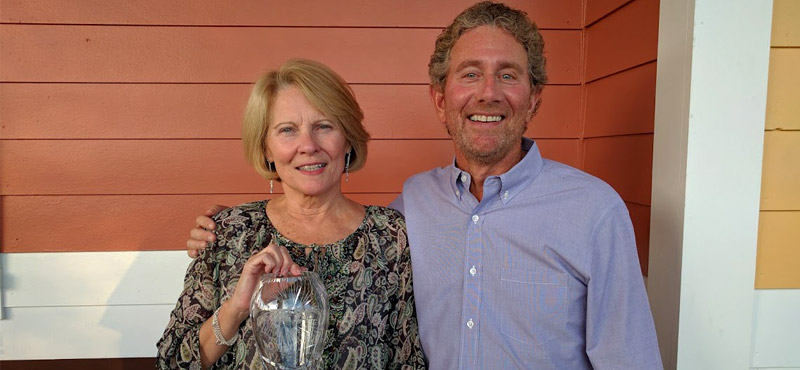 Golf Zoo - August 2016
Pictured: Jean Fitzgerald & Ed Holofcener. See below for details!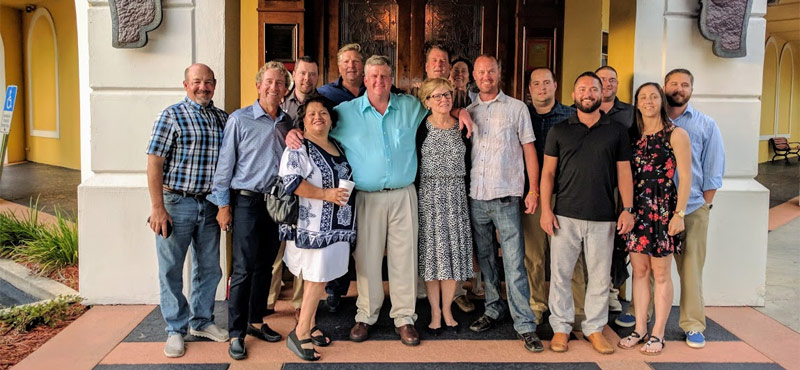 The Golf Zoo Team
Pictured: Ed Holofcener, Chad Orton, Diana Crosthwaite, Mark Sutherland, Christopher Parcell, Jean Fitzgerald, Glen Parizo, Lori Greene, Kurt Hoffman, Craig Lipinski, Craig Gordon, Jessica Evanick, and Mike Alfano. See below for details!
The Golf Zoo Team - Dominican Republic - August 2022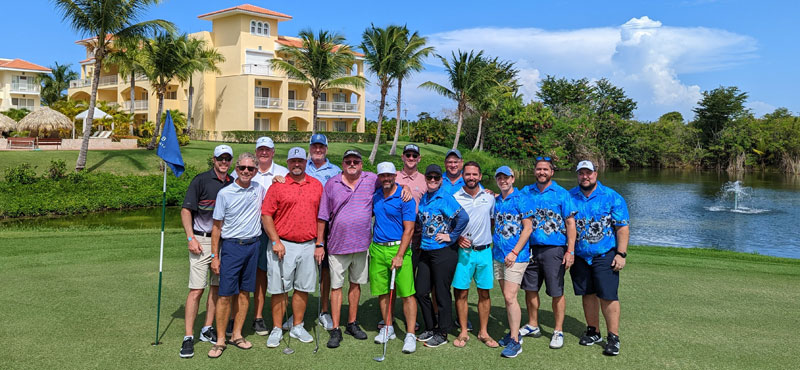 The Golf Zoo Team - Dominican Republic - August 2022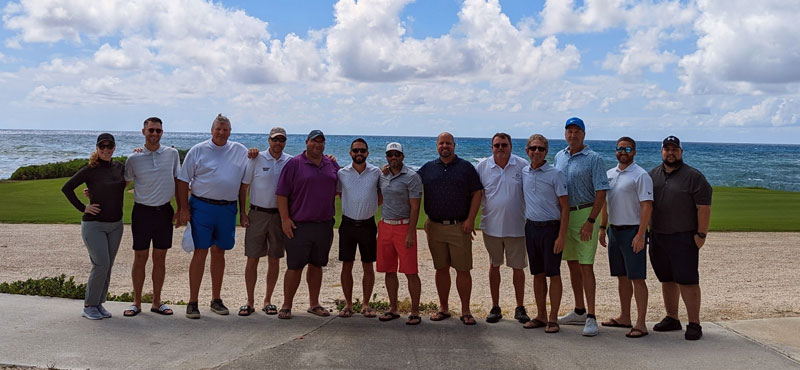 The Golf Zoo Team - Dominican Republic - August 2022
Previous
Next
»

Craig Gordon
Vice President of Sales & Marketing
Myrtle Beach Office
Craig, a Maryland native, graduated from Coastal Carolina University in Myrtle Beach with a degree in Professional Golf Management and Marketing. After spending 7 years as a Golf Professional and rarely having the opportunity to work on his own game, he joined the Golf Zoo team in 2005. Now playing all the golf he can handle is a part of the job!
Craig has been around golf his entire life, taught entirely by his dad on their backyard green and driving range. Now he and his wife Amber have 2 children - Lyla who is 12 and Connor who is 9. They're just starting to show some interest in the game and work on their golf swings!
»

Lori Greene
Golf Vacation Specialist
Phoenix / Scottsdale Office
Lori Greene hails from the Big Apple. She pioneered her way to the Wild West in 1989 and settled in the beautiful city of Scottsdale AZ.
Lori began her exciting career at Golf Zoo in 2002 and has the distinction of being one of the original Golf Vacation specialist with the company.
Her knowledge of the locale is second to none. Resorts, Golf, nightlife and dining are just the tip of the iceberg of her extensive expertise in her home town.
»

Glen Parizo
Golf Vacation Specialist
Orlando Office
Glen has been playing golf for over 45 years and is a native of Upstate New York. Glen has been with Golf Zoo almost 13 years and basically started the Florida region for Golf Zoo.
He has played competitive golf over the years and at one time had a 1 Handicap. That's not the case now - working too hard at Golf Zoo and loving it. "How great is it to be a passionate golfer and talk about it every day!"
Glen's son Alex, 25, is working in the golf business currently. Glen is always very upfront and honest when dealing with his clients, you always know what you're getting.
»

Mark Sutherland
Golf Vacation Specialist
Orlando Office
Mark is a native Floridian living in the Orlando area and has played courses all over Florida and the United States, plus Caribbean and Bermuda since taking up the game at the age of 7. He lived in North Carolina for eight years as well... that may explain the slight southern accent and high expectations for great southern hospitality.
Like others that have played the game, Mark was a good player through college and a few years after, but now enjoys traveling and meeting with Resort and other lodging partner properties and golf course partners throughout the Florida, Caribbean, and Bermuda destinations. Plus playing a round here and there! He has vowed to get his game back, but after all these years and time dedicated to taking care of golf groups, we aren't betting on it!
»

Mike Alfano
Golf Vacation Specialist
Myrtle Beach Office
Mike grew up in New Jersey before migrating south to Myrtle Beach, SC in 2000 to attend college at Coastal Carolina University. Now having lived half of his life in South Carolina, he has adjusted to the slower pace a bit (but still struggles with it from time to time). He didn't pick up the game of golf until after college, but he quickly fell in love with the game... even though he still considers himself a hack.
When Mike isn't working or out on the course, he likes to spend time with his wife, Sybil, their children, Shane and Indie, as well as playing roller hockey and surfing. Mike also enjoys traveling, having been lucky enough to go to Fiji, Australia, Costa Rica, Mexico, and the Caribbean. Mike is quite content getting to live in a place that offers him as many courses and waves as he can handle.
»

Todd Krauss
Golf Vacation Specialist
Mid Atlantic Office
Todd who "used" to be a stick... now is a better than average hack...attended Coastal Carolina University and Horry-Georgetown Tech with ambitions to become a golf pro.
After taking a turfgrass class, he switched majors and then graduated with a degree in turfgrass science. After many years as a Golf Course Superintendent, he has now joined the Golf Zoo team! With his extensive agronomy knowledge, you can feel confident in his course recommendations.
When Todd is not out on the links he is an avid hunter with his own "secret" jerky recipe!
Family is a huge part of his life. Todd is an amazing father to his two daughters, Hannah and Izzy, and is looking forward to teaching them and his fiancee Argie the game of golf.
»

Skip Skipper
Golf Vacation Specialist
Orlando Office
Yes...his name is actually Skip Skipper!
Ever since he was 5 years old and his father put an Arnold Palmer 4-wood in his hands, Skip has had a love affair with the game of golf. Competing in tournaments of all formats from a young age to present day has only fueled his passion for the game over the years.
Growing up in Florida, and working most of his life in the state has enabled Skip to stay and play at Resorts and Courses throughout Florida.
Over the years, Skip has created his own lifetime memories traveling on Golf Vacations to Ireland, the Dominican Republic, and throughout Florida. He now wakes up each day excited to consult with golfers to create their own memories!
»

Jamie Roderick
Golf Vacation Specialist
Myrtle Beach Office
Jamie Roderick, originally from Bristol, RI, moved to Myrtle Beach in 2001 after graduating from Northeastern University, in Boston MA, with a Bachelor's Degree in Criminal Justice. After graduating, Jamie worked as a private investigator for a Criminal Defense Attorney in Boston for 5 years, but his love for golf took him south to Myrtle Beach where he's lived, worked, and played for the past 18 years. Jamie's had the privilege of managing several premier courses in the Myrtle Beach area and has played courses all over the region. He currently lives in Murrells Inlet with his wife Kristy and daughters, Marissa and Londyn.
When he is not working, Jamie enjoys time at home or traveling with the family. When he does get free time, he enjoys CrossFit, golf, basketball, and watching his favorite team, the Seattle Seahawks... GO HAWKS!
»

Kelsey Rohana
Golf Vacation Specialist
Phoenix / Scottsdale Office
Kelsey was born and raised in Tyler, TX and didn't pick up a golf club until age 12, she's been hooked ever since. As a student-athlete she played for the University of North Texas and after graduating moved to Scottsdale, AZ to pursue professional golf. Competing the last 6 years on the Cactus Tour was a dream come true, with one professional win and a top three finish on the money list in 2016.
While Kelsey may have stopped competing on tour, she will never hang up her clubs. She's a weekend warrior who tries to play as many courses in Arizona as possible. When she's not working or golfing, she likes to play tennis and have her (former chef) husband make her food!
»

Brenton Caruthers
Golf Vacation Specialist
Phoenix / Scottsdale Office
While in college, Brenton started working on the maintenance crew at a golf course in Springfield, MO. It was here where Brenton found his love for the game of golf. After graduation, Brenton took an Assistant Golf Professional position where he started to learn the operational side of golf. From there, Brenton then moved to Kansas City, MO in 2012 and started working with Orion Management Solutions. While with Orion, Brenton worked as an Assistant Golf Professional for 5 years and became the General Manager & Head Golf Professional at Swope Memorial Golf Course in 2017.
Shortly after moving to Kansas City, Brenton met his wife, Rachel. In 2020, Brenton and Rachel moved to Phoenix with their two dogs Harley and Palmer. Brenton assisted in opening Sterling Grove Golf + Country Club as the Head Golf Professional in January of 2021. In his free time, you can find Brenton on the golf course, hiking, or traveling with his family.
»

Eddie Willever
Golf Vacation Specialist
Myrtle Beach Office
Eddie is your Ocean minded golfer. Born in the small beach town of Belmar NJ, he has never lived further than a bike ride from the sand and surf. Growing up he played all sports and had a deep love for baseball. His passion for the sport of baseball drew him to the Carolina shores at the age of 17. There he attended CCU and quickly fell in love with the overwhelming struggle we call "golf". The decision was made to trade in the bat for a set of clubs.
Eddie has resided on the Grand Strand for 29 years and has seen every golf course come and some go. With his feet firmly planted in the grand strand golf community, he has done it all from bag drop to Head Golf Professional.
»

Nikki Riemer
Golf Vacation Specialist
Hilton Head Office
Nikki hails from the Dark Continent, specifically Zimbabwe. She grew up running and planning safaris for travelers the world over. She has seen and lived in several countries before settling in the US where she acquired a position managing a hunting lodge in Georgia.
Ultimately deciding to make America her home, Nikki chose beautiful Hilton Head Island, SC to raise her family and begin her career in Golf nearly ten years ago. While she is far better playing on a clay court with a fuzzy yellow ball than putting white ones into cups, her passion for making golf dreams come true is unrivalled.
»

Derek Flanagan
Golf Vacation Specialist
Ocean City Office
Derek grew up in the shadows of our nation's capital spending many a summer vacation down in Ocean City. After attending the University of Maryland, he headed south. He called Florida home for a dozen years, splitting time between Orlando and Fort Lauderdale as a golf professional. When he returned to OC for a visit in 2009, the lovely shore town and phenomenal golf courses reeled him in. He found a new love in the restaurant business, but never strayed far from golf, as the restaurant was at the beautiful Links of Lighthouse Sound. When the offer arose in 2019 to utilize his local knowledge to help bring golfers from all over to play the best places in town, he eagerly jumped at the opportunity. So, not only can he help with where to play and where to stay, he has the inside scoop on exactly where to take your group to have fun and to eat!
»

Kerbey Kipp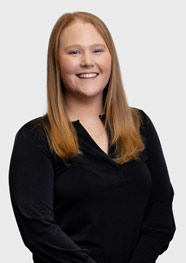 View Profile
Golf Vacation Specialist
Phoenix / Scottsdale Office
Kerbey was born and raised in Tyler, TX, she picked up golf at the age of 15 and has loved it ever since. She competed on the women's golf team at Tarleton State University and graduated with a business degree.
Following college she became a Program Manager for the First Tee Greater Dallas and had the privilege of helping young individuals discover the joy and values of golf, empowering them with important life skills both on and off the course. It was incredibly rewarding for her to witness their growth and development through the game she loves.
She moved from Dallas to Scottsdale in 2022 with her dog Peyton. On the weekends you can find her on the course, chasing her four legged friend, or having a drink with her boyfriend at a local brewery.
»

Rick Holofcener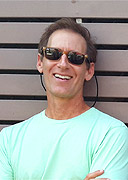 Owner / CEO
Chiang Mai, Thailand Office
Rick, a serial entrepreneur, has started many travel related businesses since 1982 including Tours de Sport, Golf Zoo, EasyRes Technologies, ResLogic, and VAVA Frozen Yogurt. His 25+ years experience operating leisure travel companies coupled with his experience creating reservation systems and online booking engines for the travel industry has helped keep their travel businesses on the cutting edge. Rick is currently living in Chiang Mai, Thailand and enjoys playing golf, skiing, tennis, and kitesurfing as often as possible.
»

Ed Holofcener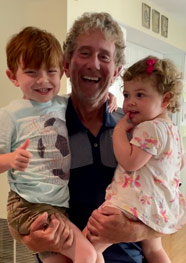 Owner
Baltimore, MD
West Palm Beach, FL
Ed was born and raised in Baltimore, MD. Happily married to his wife Janine for over 38 years (Wow!) We are thrilled that our daughter Ashley and her husband added the newest member to the Holofcener family, our granddaughter Violeta (Vivi), born in 2019. Their son Adam and his wife are proud parents of their grandson Wally, born in 2017. Ed and his wife are "snowbirds" and elude the cold weather by spending over half the year living in West Palm Beach, FL where he plays lots of golf and pickleball. Prior to the pandemic, they traveled quite a bit and are now fully vaccinated and are safely starting to travel once again, "testing" out various golf courses around the US and beyond with golf trips to Pebble Beach, Scotland, Ireland, South Africa and The Masters... It's a tough job but somebody has to do it! Ed started Golf Zoo with his brother Rick where it has become the largest golf travel company in North America. They also own Tours de Sport, a ski travel company they created, which will celebrate its 40th anniversary in 2022.
»

Jean FitzGerald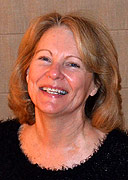 Vice President of Finance and Operations
Baltimore Office
Born and raised in Baltimore, Jean's attempts at skiing revolved around the Annual "Spider" Sabich Memorial Ski Club trek to Seven Springs. That lasted about 4 years and then it was time for a new sport and a new boyfriend. Started with Tours de Sport in 2001 as the Financial and Personnel Manager and she has stayed safely behind her desk ever since.
»

Chad Orton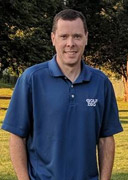 Director of Marketing
Baltimore Office
Chad, a father of 3, has lived most of his life in Upstate NY, but after graduating from SUNY Oswego with a degree in Marketing, he moved to the Baltimore area. Even though his golf game could seriously improve (breaking 100 is a 'win'), he has taken up foot golf and has found he is much better kicking a soccer ball then swinging a club on the course.
»

Craig "Lipskippy" Lipinski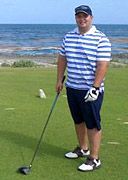 Operations Manager
Baltimore Office
Craig has spent most of his life in the Baltimore area, but currently resides in Hampstead. After graduating from Towson University with a degree in Marketing in 2008, he started at Golf Zoo / Tours de Sport in the operations department where he currently resides as the Operations Manager. He has been fortunate enough this past summer to have 2 holes in one - unfortunately both in mini-golf! In his free time, he also enjoys jamming on his guitar to his favorite music.
»

Jessica Evanick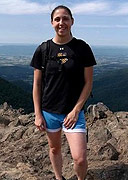 Marketing Specialist
Baltimore Office
Jessica, a New Jersey native, relocated to Baltimore since becoming a Towson University alum in 2014. During her 4 years there she was a student-athlete as a goalkeeper for the women's soccer team. She started with Golf Zoo as an intern and after graduating with a degree in Marketing, she was working full time that summer. In her free time Jessica enjoys sports, watching Netflix, and hiking. She is an avid fan of the New York Yankees, as well as New York Jets.
»

Megan McCann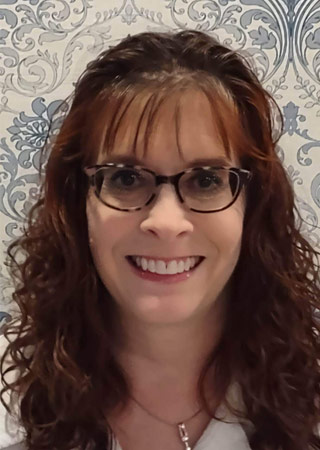 Baltimore Office
Megan, who grew up in both Baltimore and southern Delaware, attended the University of Delaware. After spending several years in another field, she jumped to the golf packaging business in 2018 and has never looked back. Although still a novice on the links, she can read a green with the best of them and absolutely loves being on the course.