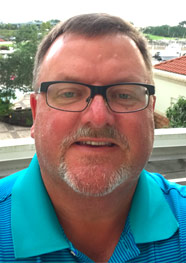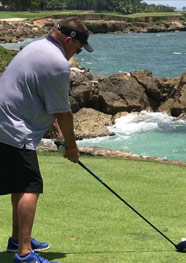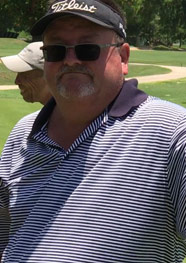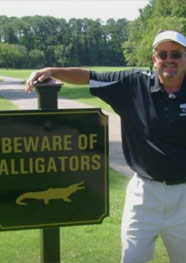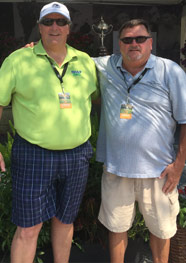 Golf Vacation Specialist
Florida Office
Yes... his name is actually Skip Skipper!
Ever since he was 5 years old and his father put an Arnold Palmer 4-wood in his hands, Skip has had a love affair with the game of golf. Competing in tournaments of all formats from a young age to present day has only fueled his passion for the game over the years.
Growing up in Florida, and working most of his life in the state has enabled Skip to stay and play at Resorts and Courses throughout Florida.
Over the years, Skip has created his own lifetime memories traveling on Golf Vacations to Ireland, the Dominican Republic, and throughout Florida. He now wakes up each day excited to consult with golfers to create their own memories!
Skip's expertise lies in:
Testimonials for Skip Skipper
Overall experience, was smooth... Skip was a great person to understand what we as a group were looking for and delivered on it.
Ben, from PA
Fantastic trip for 10 couples to TPC Sawgrass for 3 nights and 3 rounds of golf on both Stadium and Valley Course. Highly recommend Skip, he has planned 3 of our trips since we retired over a year ago. Working our way through our Golf Course bucket list!
Ken, from FL
The trip was great - Skip picked perfect courses for us. He also got us refunds for two greens fees we missed due to flight cancellations. Great service. I will use them again.
Jack, from WI
I have used golf zoo & Skip for the last 7 trips my group has taken, started with 4 now have 12 no issues ever
Craig, from NJ
Skip did a fantastic job booking our Orlando golf trip. Everything went smoothly, Even the rental car. We played great courses and our lodging surpassed expectations. I would absolutely recommend the staff at GolfZoo and I will definitely use them for all my golf trips from now on!
Joe H, from MD
Couldn't be happier with the services provided by Golfzoo and their staff. Our group was able to play the courses we wanted with the tee times we requested. I will be calling Skip again next year to book our next trip.
Gary F, from MA
Skip was great and so was the golf. Everything was planned very well.
Seth, from TX
I found Skip to be very professional and customer focused. He listened & met my expectations. We had an issue with our accommodations which he resolved quickly. The booking & payment process was easy to access.
Quizno, from NY
Great Job!! Will Book Again Skip was Awesome!
Rob Y
There was a problem with transportation to the golf course on our first day, BUT Skip took over and quickly got it straightened out to our satisfaction.
Anonymous, from ON